Downtown Self Storage is celebrating Earth Day by cleaning up our community. Extraordinary individuals and organizations are doing amazing work throughout our city, and we want to thank you! Many of these folks are volunteers, and they take the time outside of their work, families, or free time to make our community better.
Get involved, and let's come together to make the Pearl District a clean, safe place for everyone. As we do our part for Earth Day 2022, we want to highlight a couple of organizations we know and appreciate, the Pearl District Neighborhood Association Clean Team and the folks at Adopt One Block. 
The Clean Team
The Pearl District Neighborhood Association's (PDNA) Clean Team has organized an Earth Day Clean-Up! Meet up with them in Jamison Square Park at 9 am, where the clean-up will begin! Return to the park at about 11:15 with your bags, and then it's off to Fields Grill for a buffet lunch! Newbies to the group are, of course, welcome for lunch. If you have any questions, reach out to the PDNA's website or connect on social media @pdx.pearldistrict .
Details:
Date: Friday, April 22,
Time: 9:30 am
Meet-up location: Jamison Square Park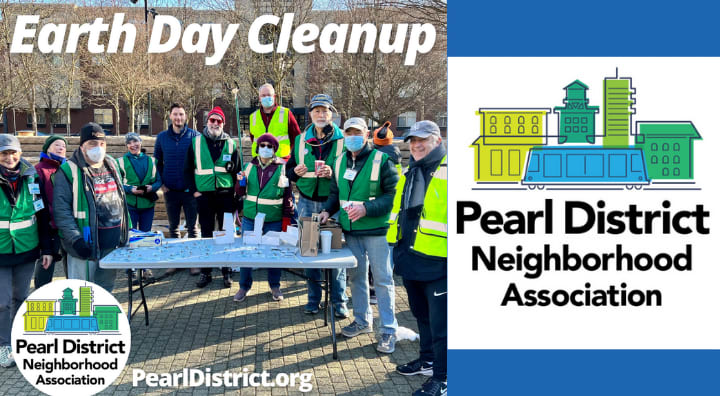 Adopt One Block
Adopt One Block is a group that coordinates like-minded local volunteers (or Block Ambassadors) to clean up their blocks! By coordinating with locals, these Block Ambassadors can clean their neighborhoods, starting with the areas that matter most. There are now thousands of people in Portland ready to take on more than 3,000 blocks of our amazing city! 
The Adopt One Block Team will also deliver cleaning supplies to your door free of charge! Too good to be true? It's not. The Downtown Self Storage team adopted the blocks in front of our buildings, and it's been a terrific partnership! 
Ready to Adopt your Block? Sign up on the website: adoptoneblock.org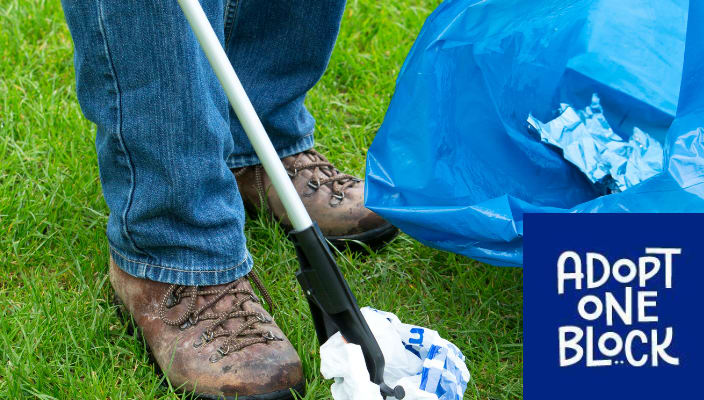 Learn More
Interested in learning more about Earth Day and what you can do to help the planet? Visit EarthDay.org.
Connect with Us
Locally Owned and Serving the Community for over 30 Years. 
Downtown Self Storage has affordable units in two historic, convenient Pearl District, Portland locations.
We have multiple-size units at great prices and outstanding on-site self-storage professionals to help find the right solution for your storage needs. If you need a truck, both Pearl District locations have U-Hauls. 
Don't forget to stop by for extra boxes and packing material. We've got you covered.
DOWNTOWN SELF STORAGE - DAVIS STREET
Website: Davis Street 
1305 NW Davis Street
Portland, OR 97209
503-388-4060
DOWNTOWN SELF STORAGE - JOHNSON STREET
Website: Johnson Street  
1304 NW Johnson Street
Portland, OR 97209
503-388-4061
Connect with us on our website, follow our blog, and like, follow and share social media @downtownselfstoragepdx