Hosting the Holidays
For many, family visits are a traditional part of the holidays. While it's always a pleasure to get the cousins and in-laws under one roof, a family gathering can be a lot of work. We have a few ideas to make your holidays as pleasant and stress-free as possible. 
Want more? Check out "How to be the Perfect Holiday Host" for additional tips.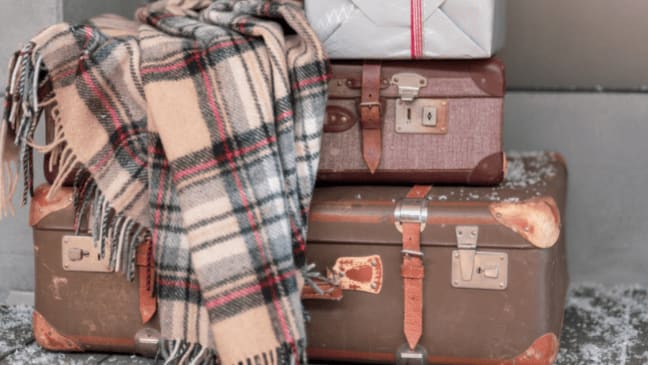 Knowing is Half the Battle
Outside of the Griswold household, surprise guests are a rarity. Under normal circumstances, you'll have a pretty good idea of who is coming and when, so you'll be able to accommodate your guest's specific needs.
Think ahead: do you have enough amenities like Advil or Band-Aids for that cousin who breaks a glass every year? Are you prepared to sacrifice your bed for Grandpa, who can't sleep on the couch because of his back? 
There's a lot to consider, but when you've crossed your T's and dotted your I's, you'll be that much closer to a stress-free holiday.
Decorate Ahead of Time
Start your holiday decorations early! This may sound like a lot of work: you're still packing up from Halloween, not to mention digging out all the Thanksgiving stuff. Not to worry, with our help, you can turn a Catch-22 into a win-win! 
Decorating early helps keep things festive and lift spirits, and you won't have to worry about decorating around your guests. Plan on taking a few hours or the weekend and getting it done. Make a list and dig in. An early start also allows for a holiday inventory evaluation: keep, fix, give away, or toss.  
If being the early bird is not an option, and you have to decorate around your guests, enlist their help! While it may take more time, it's a wonderful opportunity to reflect on holiday traditions, hear and tell funny holiday stories and engage everyone in the celebration. Even the family Grinch may find something that resonates with them and become a participant rather than a spoiler.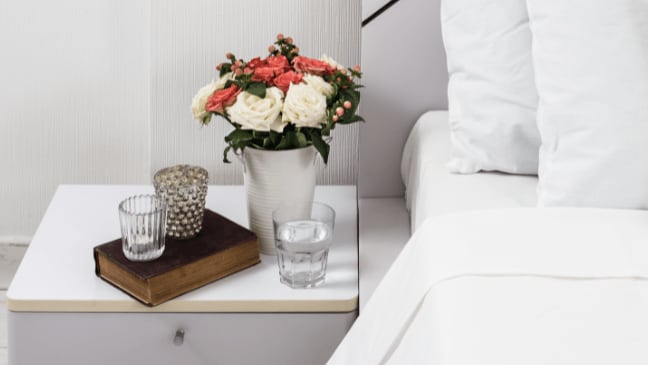 Tight Quarters
Don't let size limit your options as a holiday host! Even if your place is not overflowing with extra rooms, you can still have people stay over! There are plenty of options if you have guests and no spare rooms. To start, there's always your bedroom.
If you, the host, offer your room, the same rules apply as if you were prepping a guest room. What would your best-case scenario be if you stayed at someone's home? Tidy up, and please, please change the sheets. Add a personal touch, like leaving a book or two on the nightstand, a water bottle, some chocolates, or all three. Show that you care.  
If your guests are chivalrous and offer to sleep on the couch, apply the same method: make your living room as comfortable as possible. If you have a hide-a-bed, this is where you get to pat yourself on the back. If not, no worries! Even if you don't have a couch or have multiple people staying in the living room, you can get an 18" thick air mattress and electric pump for about $100 on Amazon. Set a bedside table, make sure there's a phone charger near the sleeping area, and maybe invest in an inexpensive folding screen or a white noise machine. 
If you plan on using the living room during the day, you can convert it back into a living room each morning with a bit of teamwork. Move air mattresses into bedrooms, put away the hide-a-bed, fold blankets, and in fifteen minutes, your living room is, well, a living room! 
That extra step can go a long way in making your guest feel welcome and providing everyone with an uncluttered living space. 
Clean Up Your Closets 
A great way to help keep things organized when company is staying over is to keep some closet space clear for them. Your guests can store their belongings where they're not in the way, and you don't have to dodge suitcases on your way to your morning cup of joe. We're sure your guests will appreciate the extra step as well. 
If additional closet space is pretty much nonexistent, the small things you do to make your guests more comfortable can go a long way. Setting out a hamper for your guests, investing in a valet stand, bench for the suitcase, or even a folding table will be noticed and appreciated. 
If you need a place to keep your things while your guests are staying, we know some self-storage experts. Connect with our self-storage professionals for advice and check out the monthly specials.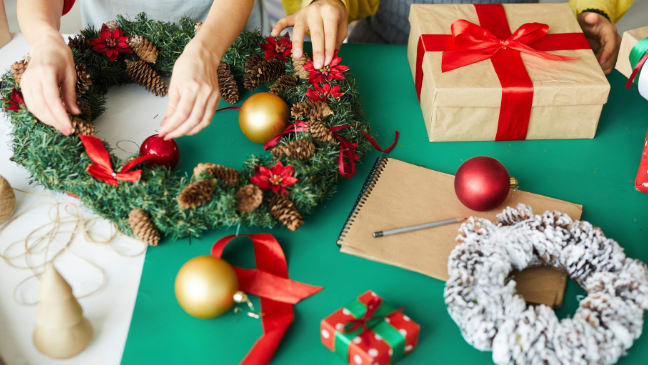 Don't Over Plan 
We know there's always so much to do with visitors, but it's also important to take time to relax.
It can be stressful to be in a house where it's just GO-GO-GO, and you miss the chance to just hang out with your favorite relative. On the other hand, sitting around all day watching the weather channel is just as tough. 
Depending on the length of the visit, we suggest planning only one or two large events per day. Take your guests' activity level and interests into account. A more significant activity may be centered around the holiday, like a tree lighting ceremony, seeing the Nutcracker, or heading to Timberline Lodge. Others might be low-key and closer to home, like a game afternoon, walking to a neighborhood park, or baking cookies. It will be different for everyone, and there's no correct answer here. Try to balance your holiday! 
Check your local guides like Travel Portland and Travel Oregon for various local activities for all ages. Enjoy! 
We wish you a safe and restful holiday!
The Downtown Self-Storage Team
Bring Holiday Joy to Local Children! 
It's time for the KGW Great Toy Drive! Downtown Self Storage is honored to once again be part of the nearly 40-year tradition by hosting gift drop-off boxes at both of our locations. Beginning Wednesday, November 9th through December 16th, drop off your unwrapped new gifts at either Downtown Self Storage location: 1305 Davis Street or 1304 Johnson Street, or donate online at https://www.kgwtoy.com/.  All donated toys will be distributed with the help of hundreds of local nonprofit organizations and dedicated volunteers. 
KGW's Great Toy Drive collects toys for Oregon and SW Washington families. If we all work together, thousands of needy children will receive presents this holiday season.  
Thank you!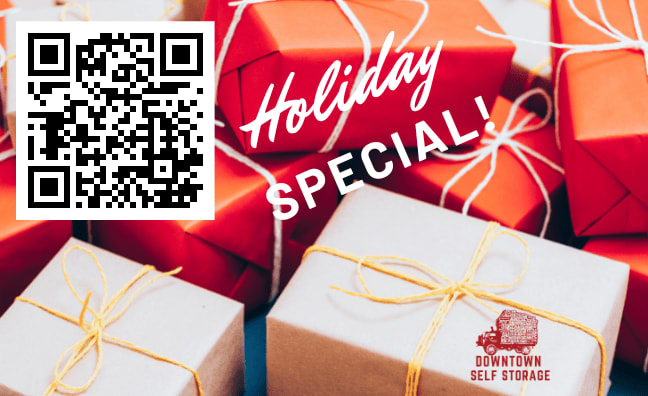 Serving the Pearl District and Portland Neighborhoods for over Thirty Years
Downtown Self Storage has two convenient Pearl District locations in the Pearl District, Portland, Oregon. We have units of various sizes available for your storage needs, and our on-site storage professionals are here to help with any questions. Need moving supplies? We have a variety of boxes and supplies available on-site.

Monthly Special! 
Rent a unit today and receive 50% off your first three months (size and availability restrictions apply). 

U-Haul for Rent
Need a truck or van? Both Downtown Self Storage facilities are certified U-Haul rental locations.
DOWNTOWN SELF STORAGE - DAVIS STREET
Website: Davis Street 
1305 NW Davis Street
Portland, OR 97209
503-388-4060
DOWNTOWN SELF STORAGE - JOHNSON STREET
Website: Johnson Street  
1304 NW Johnson Street
Portland, OR 97209
 503-388-4061
Follow our Blog for storage tips, and connect with us on social media @downtownselfstoragepdx.