Although it may not feel like it with all this rain, summer is just around the corner. The spring term is ending, and those college students who dorm usually need to relocate for the summer. Are you in that situation? Don't worry! Downtown Self Storage has a few tips to make the end of your semester as easy as possible!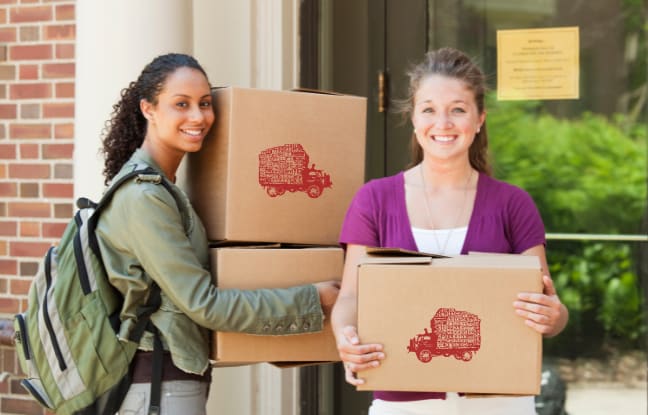 Why Self-Storage? 
First, self-storage can save you money: it's cheaper than shipping all your stuff home, especially if home is far away. And, if you plan on traveling for the summer, self-storage is a terrific solution. Second, it's private; and third, it's secure. 
Keeping your things in clean, safe storage means you don't have to worry about hauling your large or fragile electronics, art, books, mattress, bed frame, and boxes back to your parent's house. Some storage facilities (Downtown Self Storage included) also have U-Hauls to rent to transport your stuff easily. 
A Few Storage Tips 
Split a Unit with Friends 
If you're dorming, you likely don't have enough stuff to fill an entire unit. Why not chip in with some friends, get one slightly larger unit, and split the cost? It's a really efficient way to keep overhead down. Check out earlier blogs and our storage hacks for ideas. Make sure to pack the unit in a group, too. It keeps things as efficient as possible. It's also essential to communicate throughout the process so everyone knows where everything is located.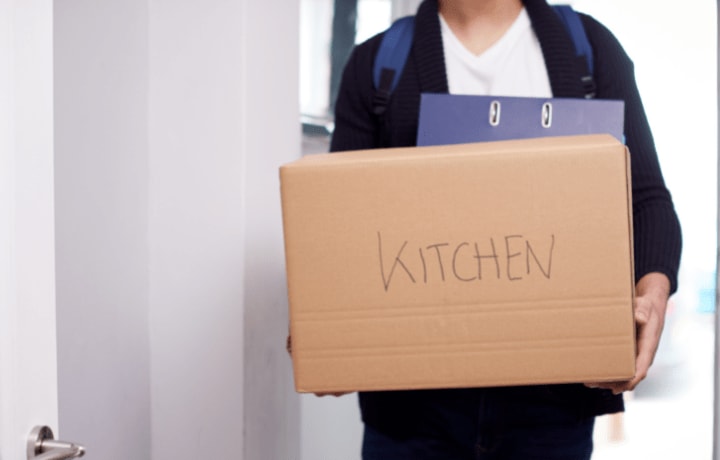 Get the Right Unit For You
Different units have different amenities! Check on the website for secure, well-maintained facilities. Location is another important factor. Indoor vs. outdoor, suburbs or urban. Downtown Self Storage offers clean, safe, secure indoor self-storage at two convenient locations in the heart of the Pearl District, near PSU and PNCA, and convenient to PCC, and other Portland colleges and universities. And, don't forget covered loading docks. It is Portland, and moving in the rain is no fun! 
Choose the Right Size
There are a huge variety of unit sizes. You want to try and give yourself a little wiggle room by giving yourself an extra foot or two per side. Try to do a mock-up before you rent the unit. Measure your boxes, and consider which items can be stacked! Think in three dimensions! And get creative with your packing! No need to pay for square footage you're not going to use! Have questions or are unsure - ask the self-storage professionals at either Downtown Self Storage facility- we are happy to help! 
Check for Specials 
There are many self-storage facilities to choose from in Portland. Downtown Self Storage has great prices and special rates. Check on our website or on social media for the latest deal! Don't forget, you can rent and pay online at downtownselfstorage.com!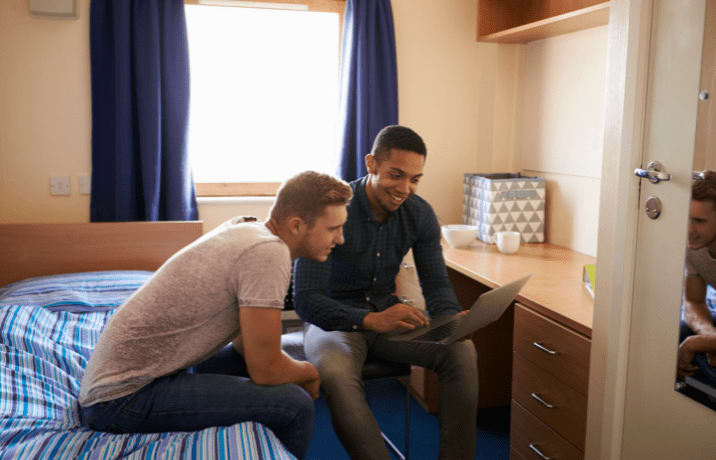 The Early Bird Gets the Worm
It's that time of year! People need storage, especially other college students! Better to be prepared and have all your ducks in a row beforehand. Do your booking in the next couple of weeks and save yourself a nasty headache in June. 
Go Local
Support local business!  Our community is a great place to live, work and play. The Pearl District neighborhood has a variety of restaurants, bars, shops, parks, and green spaces.  The Pearl District Neighborhood Association (PNDA) does inspiring work with volunteers cleaning up our streets and keeping our spaces livable. There's a robust art community with the First Thursday Street Gallery and Art in the Pearl! We are proud to be a local business located in the heart of Portland's original creative district. Downtown Self Storage has served the Pearl District and Portland neighborhoods for over 30 years. 
Downtown Self Storage has clean, secure storage available in two convenient Portland's Pearl District locations! We sell boxes and moving supplies too!
Check out what's happening in Pearl on our social media and the Pearl District Portfolio blog - you'll stay updated on the late happenings in the neighborhood.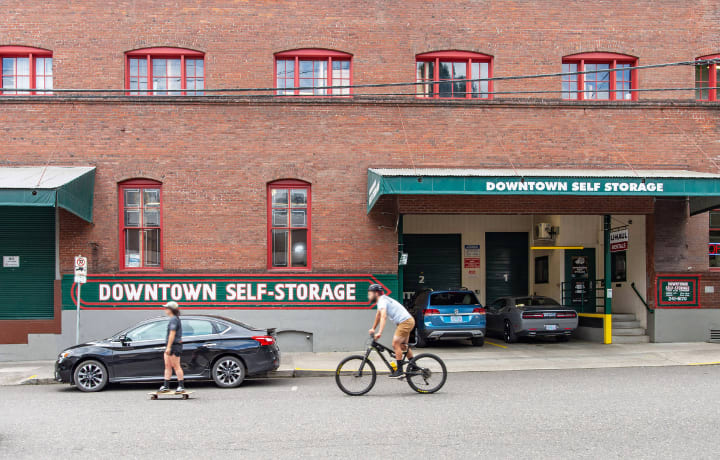 DOWNTOWN SELF STORAGE - DAVIS STREET
Website: Davis Street 
1305 NW Davis Street
Portland, OR 97209
503-388-4060
DOWNTOWN SELF STORAGE - JOHNSON STREET
Website: Johnson Street  
1304 NW Johnson Street
Portland, OR 97209
 503-388-4061
Follow our Blog for storage tips and connect with us on social media @downtownselfstoragepdx