Tax season is never exactly easy. We're happy to say, however, that it doesn't have to be that hard! Before you start filing, there are some steps you can take to make things less hectic. Here are five steps to a stress-free tax season.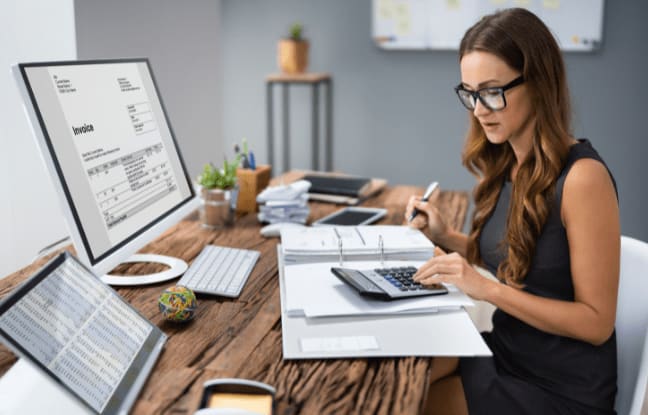 Create a "Work Zone" 
As many people who work from home know, it can be hard to separate yourself from the workday, especially when the workday is inside your house. Taxes are famously stressful, and it can be helpful to do taxes somewhere you don't usually work. That way, your everyday workspace, home or office, isn't affected by whatever malarkey tax season brings. This being said, just like at your office, it's important to take steps to ensure your designated work area stays as orderly as possible. 
Make Time for your Taxes
Scheduling a specific time can help you avoid procrastinating. Doing your taxes is probably not something you're looking forward to, but carving out a day to sit down and get it done will help you not put it off. 
If you plan to do your taxes yourself, set aside a few hours over three or four days. You don't have to spend all this time pouring over the spreadsheets, but use it for tax-related activity: gathering your receipts and documents, making sure you're using the right software, et cetera. Self care is also important, so take breaks every couple hours.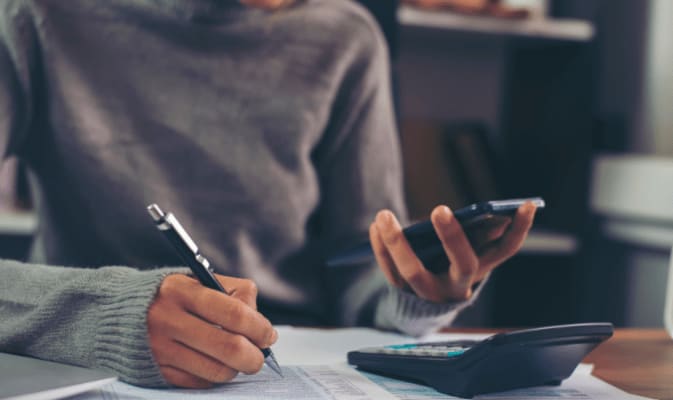 Declutter and Destress 
Not only can a cluttered work area cause additional stress, but it can slow you down! Before you start filing, get organized and ensure all of your things are where you need them. Grab an accordion folder, some scratch paper, and a calculator for all the math. 
It's important to note that you can label the different files in your folder. Having a file for your 1099 and another for your receipts can make your life that much easier. You can even break receipts down by month if necessary. 
An amazon basics file organizer runs $9.89, and it's only $18.99 for a rugged box to keep all those files in. 
Click here for an example.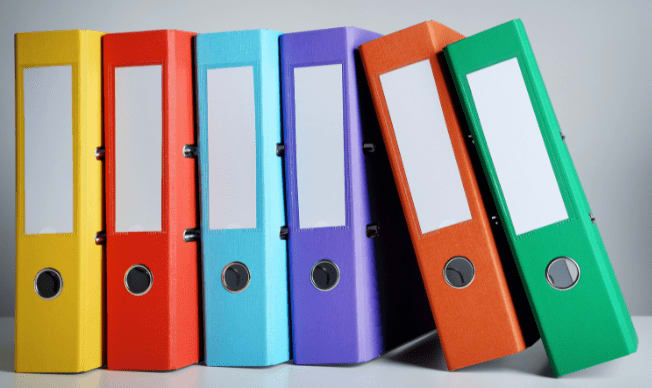 Duplicate your Documents
Once you have a filing system in place, the next step is to use it. Gather all of your tax documents and receipts, and it's always a good idea to gather them in hard copy and digital form. Create a spreadsheet with all your information online, and keep the papers physically, just in case. Take your time to build that list and check it twice. 
How should you organize your receipts? We recommend a chronological system, but it's not unheard of for people to organize receipts by the amount of money spent. You can also create subcategories: organized by month and by expenditure type. This method works well if you plan on being reimbursed. 
We also recommend using an online form (Google Sheets, Microsoft Excel, or the like) as your main document. An online form will be searchable, which to some makes it much handier than a folder full of loose receipts. But if somehow that spreadsheet goes down, it's always a good idea to have the original copies on paper. 
Now that your documents are all in one place, it's time to pour that cup of hot tea, grab your calculator, and get ready to file.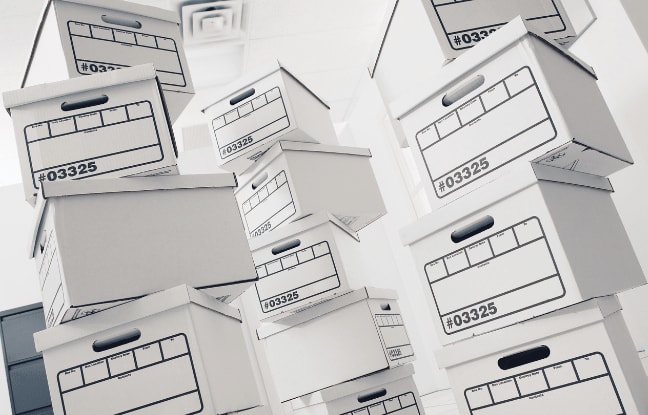 Need a Place to Store your File Boxes?
According to the Business Insider, the average time for holding on to your taxes is at least three years and even longer for more complicated filings. Best to ask a tax professional and check out the IRS website for specifics.
Regardless, files take up space, and if space is an issue and you need a place to store those clunky boxes of tax files, no worries, Downtown Self Storage has you covered. 
Downtown Self Storage 
Whatever size you need, Downtown Self Storage has space for whatever you need to store! We've served the Pearl District and surrounding Portland neighborhoods for over 30 years and are honored to continue that trend. Need moving supplies? We have a variety of boxes of many sizes and other moving supplies available on-site.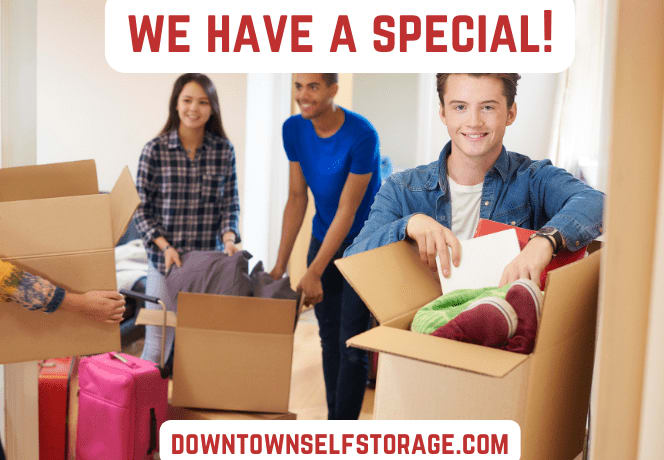 Monthly Special 
Rent a unit today and receive 50% off your first three months (size and availability restrictions apply). 
U-Haul for Rent
Need a truck or van? Both Downtown Self Storage facilities are certified U-Haul rental locations. Reach out to our self-storage professionals to reserve.
Locations
1305 NW Davis Street
Portland, OR 97209
503-388-4060
1304 NW Johnson Street
Portland, OR 97209
 503-388-4061
Follow our Blog for storage tips, and connect with us on social media @downtownselfstoragepdx.