First Time Sharing Space?
It's not always easy living with a roommate. But it's something most people have to do at some point, and we might as well have a good time doing it. There are plenty of hacks to make apartment or dorm living space functional for more than one person, but some necessary people skills can't be supplemented with nifty home improvement.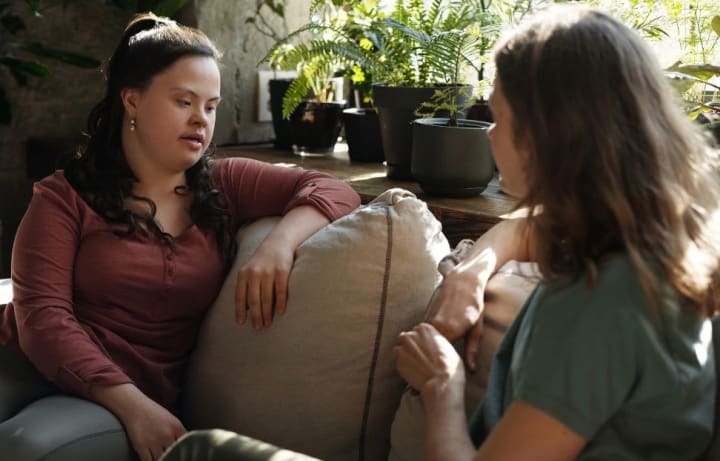 Communication is Key
Communication is more important than any organizer if you're unacquainted with your roommate when you move in. 

Talk Finances
How are you going to handle utilities?
Who is buying furniture or appliances if you don't have them already? 
Furry or Feathered Friends
Pets should be one of the first items on your list before moving in, but conversations around pet habits and feeding are critical.
Household Responsibilities
What chores do you prefer?  
Are there preferences around cleanliness?
Any allergies or food smells? 
When would you like things to quiet down at night?
Of course, some things won't come up right away, but it's easier to settle minor issues on the spot before they snowball into something more severe.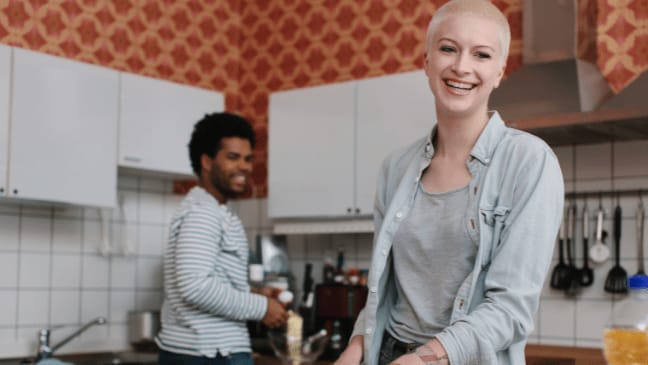 Boundaries are Healthy
Even if you're moving in with a close friend, set boundaries. What stuff is ok to share? What isn't? 
When is having guests over ok? When isn't it? 
You're in this Together
You don't have to use a chore chart, but you have to put the work in. Make an agreement of some kind with your roommate.
How are things getting cleaned? When?
Who is on the hook to replace the milk, toilet paper or buy more light bulbs? 
A Few Extra Tips
Get a Bar Cart - Generally, apartment kitchens are a little lacking in storage. A bar cart can add a festive touch while offering compact storage for coffee makers, bottles, and glasses you don't have room for elsewhere. 
Consider a Shoe Rack - A shoe rack is an excellent way of preventing a pile of sneakers. Most are compact enough to tuck into a closet, and one with wheels is another option. They're relatively inexpensive, especially if you go for one of the more utilitarian options. 
Too Much Stuff?
If you and your roommate have too much stuff for your place, discuss and compromise. Luckily, Downtown Self Storage is in the neighborhood with two convenient locations and is ready to help. Or if you need to store your things for a move, Downtown Self Storage has clean, convenient storage units of every size available!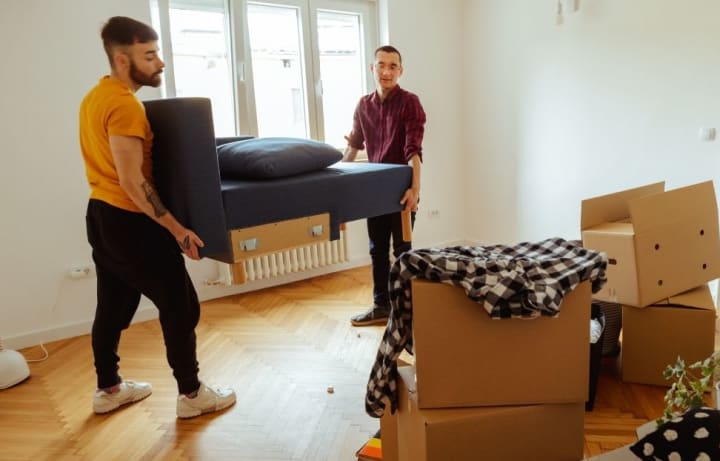 Local Self Storage in the Pearl District Since 1979
Downtown Self Storage has two convenient locations in the Pearl District and serving the community as your local self-storage destination for over three decades! We have multiple-size units at great prices. Check online for specials.
Don't forget to stop by for extra boxes and packing material. We've got you covered.
DOWNTOWN SELF STORAGE - DAVIS STREET
Website: Davis Street 
1305 NW Davis Street
Portland, OR 97209
503-388-4060
DOWNTOWN SELF STORAGE - JOHNSON STREET
Website: Johnson Street  
1304 NW Johnson Street
Portland, OR 97209
 503-388-4061
Follow our Blog for storage tips and connect with us on social media @downtownselfstoragepdx