For many people, Memorial Day marks the start of camping season. The weather has warmed up, and there's a glorious three-day weekend. Some organized people already have their campsites booked! For those of us in the Pacific Northwest who love camping, storage can be a bit of a challenge. Luckily, our team of local storage experts is here to help! Whether packing your sleeping bag into your Subaru, pitching a tent in the wilderness, or embarking on a backpacking adventure along the Pacific Crest Trail (PCT), we have a storage unit for you.
We've even included some less common camping tips for you to consider. Also, if your plans involve water activities, check out our article "The Dog Days of Summer: Some River Safety Tips."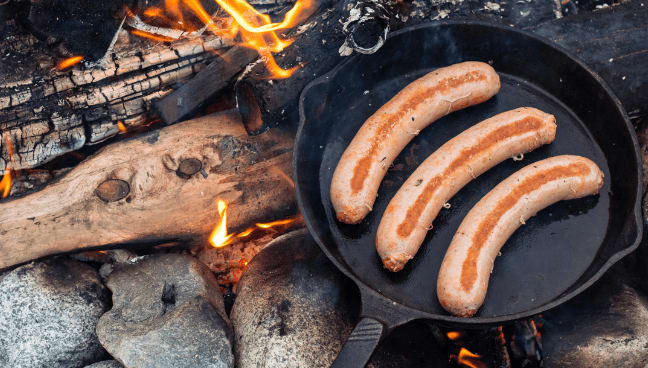 Pre-Pack Kitchen Supplies 
Packing and unpacking your kitchen every time you want to go camping is a huge nightmare. Instead, we recommend making a separate kitchen box. For the backpackers out there, we recommend this fantastic set. Outdoor cooking gear doesn't have to break the bank at all! If you're car camping, a cast iron skillet at REI will cost you as little as $20, and it'll last generations if you take care of it. If you're not one for cooking over the fire, you'll want to include a Coleman in your kitchen kit. 
Bring Trash Bags
Remember the old adage: leave no trace! Regular old trash bags are a super efficient way to keep your camp clean, and for any litter you find along the way. They're an ideal solution to laundry as well! They're also plenty light for our backpacking friends. As an extra bonus, you can also invest in odor-proof bags! 
Clean Your Ground Cloth 
May in the PNW can be wet. Even with our latest warm temperatures, you should still plan for rain. And unless you want a damp, soggy adventure, keeping the ground cloth dry and clean is essential. The thing that sits between your tent is the ground cloth, and you will need to dry it before you pack it up if you'd like to avoid mildew. If you're leaving in a hurry, roll up your ground cloth, throw it in a trash bag while you pack, and then let it dry at home. But please, please let it dry. It's easy enough to forget, but the last thing you want is a weird smell the next time you go camping. If you did forget, don't worry! An equal parts white vinegar and water solution will clear that right up. 
Get Rid of Campfire Smell
Everyone likes camping, but few people like smelling like a campfire. A vinegar solution will eliminate the campfire smell fine if you run it in the washing machine on hot. Hot water by itself does the trick if you crank the heat up. But be careful: not all clothes can withstand hot water, so double-check labels before you shrink your favorite Icebreaker wool sweater.
Adding baking soda to your washing machine after the cycle has started will also do the trick. 
Whether camping for one weekend or every weekend this summer, it pays to be prepared. Having the right gear is essential! Don't skimp because you need more space to store your stuff in the off-season. When you're not in the wilderness, Downtown Self Storage is here to look after your gear for you.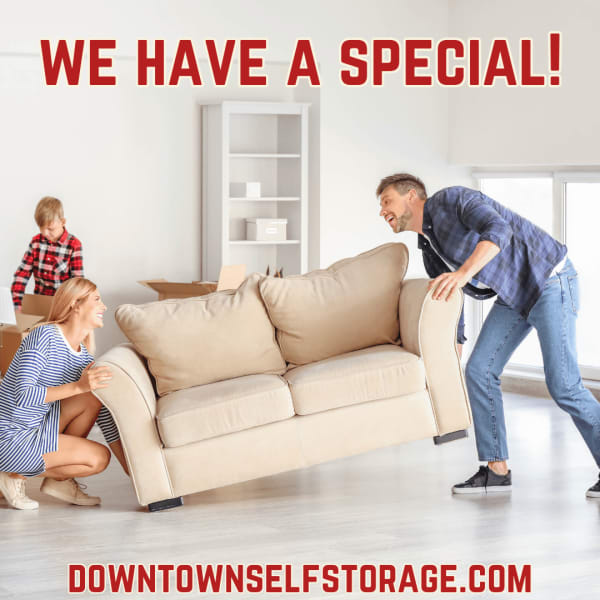 Downtown Self Storage 
Whether you're storing alone or with friends, no matter how much space you need, Downtown Self Storage is here to help! We've served the Pearl District and surrounding Portland neighborhoods for over 30 years and are honored to continue that trend. 
Need moving supplies? We have a variety of boxes of many sizes and other moving supplies available on-site.
Monthly Special 
Rent a unit today and receive 50% off your first three months (size and availability restrictions apply). 
U-Haul for Rent
Need a truck or van? Both Downtown Self Storage facilities are certified U-Haul rental locations. Reach out to our self-storage professionals to reserve.
1305 NW Davis Street
Portland, OR 97209
503-388-4060
1304 NW Johnson Street
Portland, OR 97209
 503-388-4061
Follow our blog for more storage tips! Connect with us on social media @downtownselfstoragepdx.