Time is moving fast!
Only a little less than two months left of term! There's no better time to start thinking about what to do with your stuff over the summer. Here's a handful of tips from your friends at Downtown Self Storage to get a handle on packing.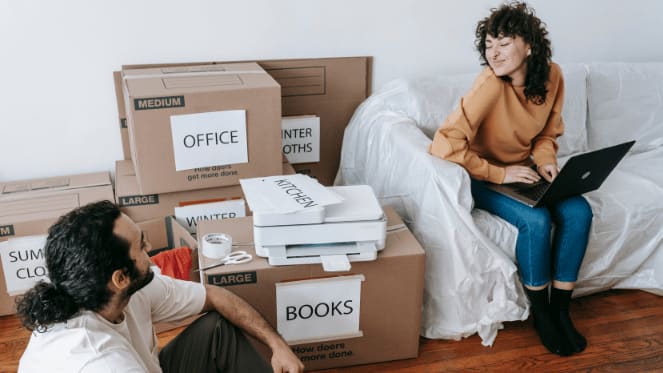 Pack Everything You Can Before Finals
Packing during finals week is something to avoid, to say the least. If you have an easy final, no worries, pack up when you're done! But if you're stressed and have a heavy study schedule, don't put off your packing! There are few things worse than packing up after penning a twenty-page paper. 
Pack Non-Essentials First
When you start packing, leave the essentials (toothbrush, phone charger, laptop) for last. Start with things like art, holiday supplies, and other things you won't need again before you move out. A little planning can save you the headache of digging through your boxes and looking for floss. 
Know Your Schedule 
Most dorms have a specific day and time they want you out. Anything left behind is usually put in a lost and found and left to the mercy of the other students, or worse, thrown away. Make sure you know exactly when you need to be out, and you have a little bit of leeway. Better to be over-prepared than find out with two hours to spare that you're on the street.
Get Rid of What You Don't Need
We tend to accumulate a lot of junk. Before you move, it will pay dividends to go through your things as you pack and ask yourself, "Will I need this? Did I use it at all this year?" If the answer is no, you can either donate it or throw it away. 
Clean Up
This one goes for houses and apartments too. With any rented space, make sure it looks as good as it did when you moved in. And take pictures before you go, just in case. Some schools (and all landlords) will make it cost you if you leave a place a mess. Dust, sweep or vacuum, clean the bathroom, and give it a once-over with a mop. And take the trash out!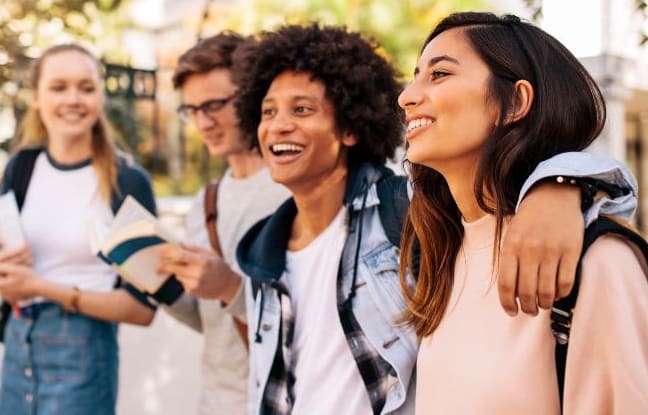 Split a Unit With Friends
There's no reason renting a storage unit has to break the bank! Splitting a unit with friends and roommates is a great way to get the space you need while keeping overhead down. Renting a unit can be cheaper than storing your stuff at home: taking multiple trips to and from the dorms can rack up a lot in gas money. And if you live far away, forget it! Renting a storage unit with friends is the way to go. 
Downtown Self Storage 
Whether you're storing alone or with friends, and no matter how much space you need, Downtown Self Storage is here to help! We've served the Pearl District and surrounding Portland neighborhoods for over 30 years and are honored to continue that trend. 
Need moving supplies? We have a variety of boxes of many sizes and other moving supplies available on-site.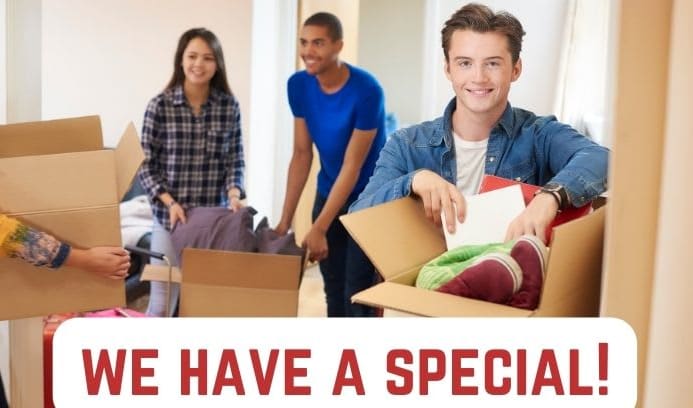 Monthly Special 
Rent a unit today and receive 50% off your first three months (size and availability restrictions apply). 
U-Haul for Rent
Need a truck or van? Both Downtown Self Storage facilities are certified U-Haul rental locations. Reach out to our self-storage professionals to reserve.
1305 NW Davis Street
Portland, OR 97209
503-388-4060
1304 NW Johnson Street
Portland, OR 97209
 503-388-4061
Follow our Blog for storage tips, and connect with us on social media @downtownselfstoragepdx.