Do you have a New Year's resolution to clean and reorganize? It's not uncommon to think, "I'll do it in January," and then put it off for a whole year. There's a lot you can do with a little extra effort that can put you ahead of the cleaning curve.
List your Projects
Make a list. Go room by room and add projects outside your usual weekly cleaning routine. And to add to your new year deep clean routine, here are five additional tips to kick off a spotless 2023.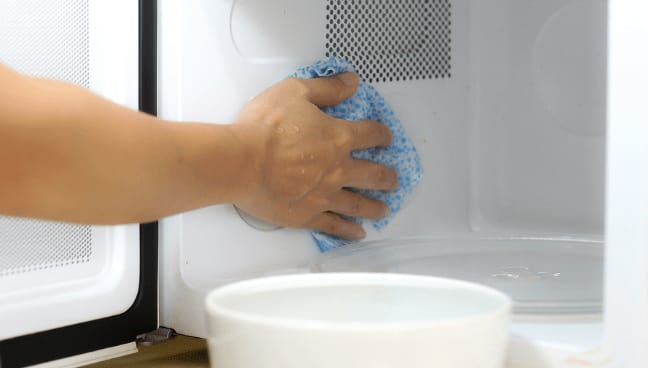 Master your Microwave
Microwaves can get nasty in no time at all and are an often neglected part of the kitchen. They can also be hard to clean: food can harden and create a tough buildup in your microwave. For an easy way to clean even the dirtiest microwave, you can fill a microwave-safe bowl with water, citrus (a chopped orange or lemon) or white vinegar. Microwave until steamy, and then wipe clean!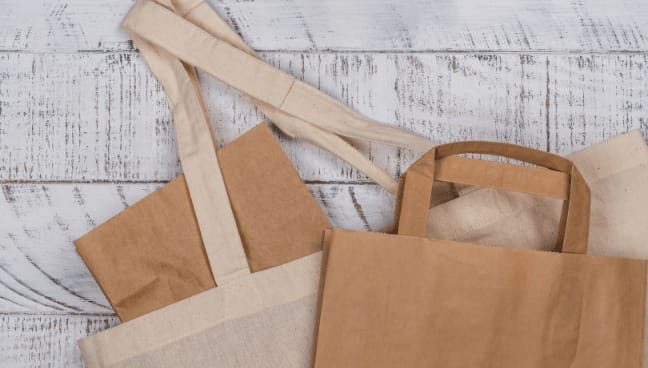 Wash your Reusable Bags
Most people don't think about reusable bags, but they carry all of the dirt and detritus of the grocery store in them. It might not be much, but it can build up after a few trips. Many bags have care instructions or are machine washable. If they're not, a thorough once-over with a sponge and very diluted dish soap or bleach will do a great job. 
Pay Attention to your Pillows 
If your comforter has a duvet, it can be washed once a year. Otherwise, every couple of months will do. Pillows have a similar schedule: every three to four months. Many pillows are machine-washable. Make sure not to run the machine too harshly, and insert the pillows into the machine vertically to avoid thrashing them too hard.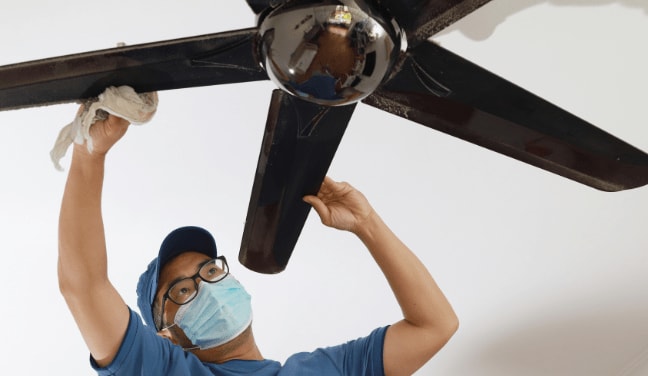 For Goodness Sake, Dust your Ceiling Fan!
The all-too-often ignored ceiling fan can cause problems all year if it needs to be cleaned! They can accumulate a truly shocking amount of dust, and if you have any allergies, this can be a real hassle. Plus, the fan works much better when it's clean! 
Start with your fans before dusting or vacuuming the carpet or floor. Thanks to gravity, what was up must come down, and you don't want to clean the furniture and floors twice. 
More Tips!
If we've piqued your interest and you're ready for more deep cleaning tips? Check the Downtown Self Storage blog:  https://www.downtownselfstorage.com/blog////time-to-deep-clean.
Store what you don't have space for in your home.  We are here to help!
Whether it's cleaning supplies or your heaviest winter blanket, we always have room at Downtown Self Storage! We've served the Pearl District and surrounding Portland neighborhoods for over 30 years and are honored to continue that trend. 
Downtown Self Storage has two convenient Pearl District locations in the Pearl District, Portland, Oregon. We have units of various sizes available for your storage needs, and our on-site storage professionals are here to help with any questions. Need moving supplies? We have a variety of boxes and supplies available on-site.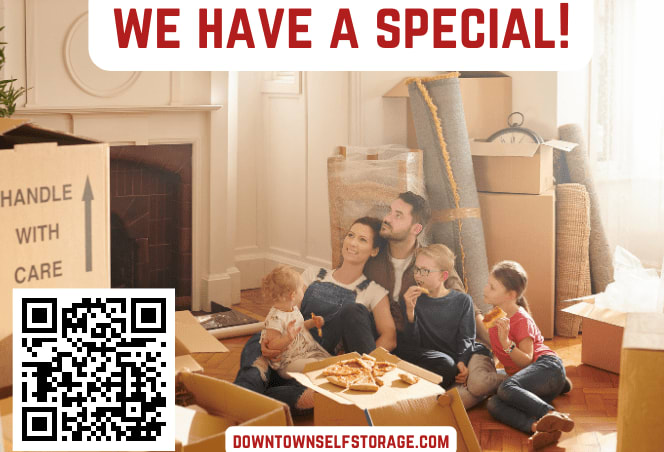 Monthly Special 
Rent a unit today and receive 50% off your first three months (size and availability restrictions apply). 

 
U-Haul for Rent
Need a truck or van? Both Downtown Self Storage facilities are certified U-Haul rental locations.
Locations
DOWNTOWN SELF STORAGE 
DAVIS STREET
1305 NW Davis Street
Portland, OR 97209
503-388-4060
DOWNTOWN SELF STORAGE
JOHNSON STREET
1304 NW Johnson Street
Portland, OR 97209
 503-388-4061
Follow our Blog for storage tips, and connect with us on social media @downtownselfstoragepdx.