Oregonians are famously outdoorsy, and a few of us strive to live up to that reputation. What else would we do when the temperature rises than head to the river to stay cool!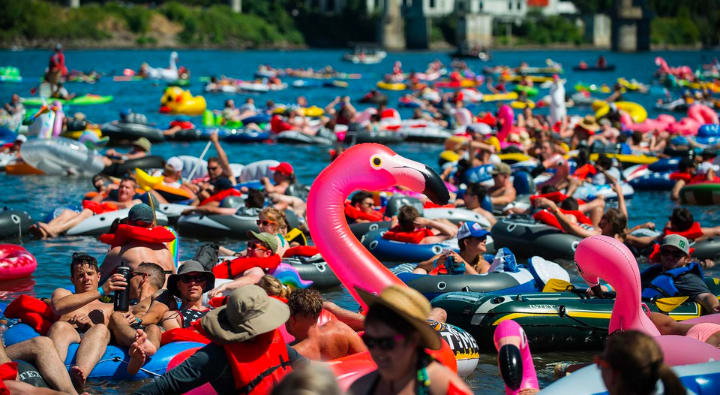 It can be a little bit of a challenge to get out on the water for urbanites in the Pearl, Slabtown, or downtown, but fortunately for those of us among the high-rises, we have beaches right on our doorstep! Sitting so close to the banks of the Willamette, we can't help but feel the call of the water during the long, hot days of summer. The local river classic, The Big Float (image), is an excellent example of how much Portlanders love their rivers! 
According to the Human Access Project - (HAP), "a volunteer-driven, grassroots advocacy group dedicated to helping people "get into their river." The best places to swim in the Willamette relatively close to the Pearl and nearby neighborhoods are Poet's Beach and Tom McCall beach! And if you are looking for more locations to explore, check out the many options on the HAP website.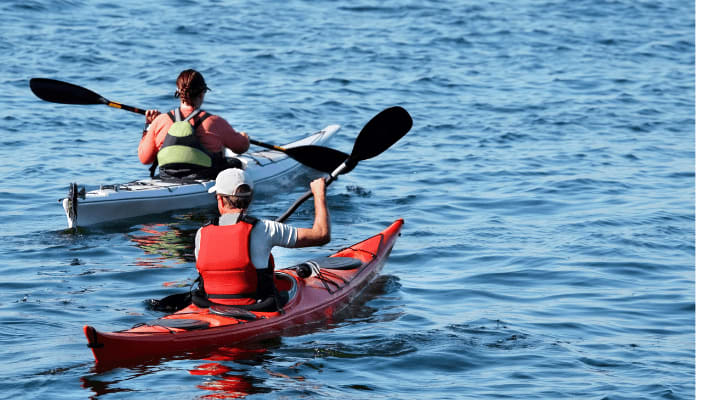 Thinking about paddle boards, kayaks' rafts, or life vests but worried about where to store all your cool water gear? Look no further! Downtown Self Storage is right in the neighborhood. Grab your equipment from local shops like US Outdoor Store or REI in the Pearl and head to the river. Need tips on storage after a day in the water? We've got you covered with tips Here.
Our self-storage professionals are available to help if you have additional questions about unit sizes and water gear storage tips.  
Now that you've resolved the storage issue, here are a few basic water safety tips from your friends at Downtown Self Storage. In addition, we recommend you always check with the experts for more information. Here are a couple of websites for your consideration: HAP, Portland.gov, OPB Swim Guide.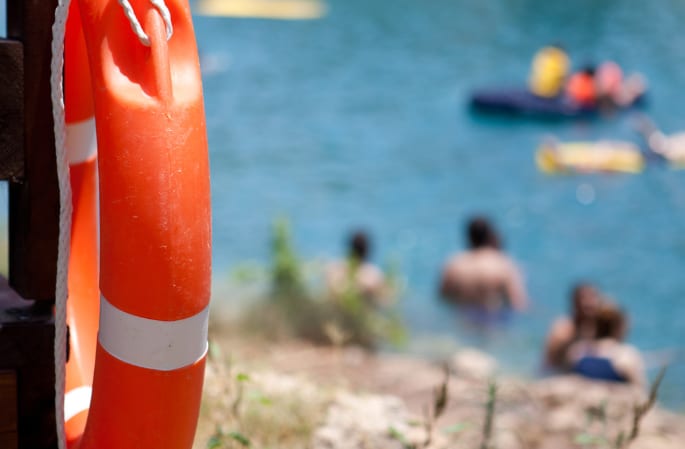 Pay Attention
Changing seasons contribute to rapid changes in rivers and streams. In summer, rivers and streams often swell from runoff caused by snowmelt. That also could mean powerful currents that can quickly sweep you off your feet. If you plan to swim in the river, try avoiding deep or fast-moving water.
Fast Water
If you accidentally enter into fast-moving water, trying to stand up can result in a nasty fall if the current pushes you off balance. Most drownings are caused by a leg caught on something, usually a tree or between rocks. Instead of trying to stand immediately, lie on your back, feet downstream, and try to guide yourself to shore that way. To avoid this worst-case scenario, stay away from rock-hopping or walking on slippery pieces of terrain (i.e., logs, et cetera). 
Life Vest or PFD (Personal Floatation Device)
If you swim, kayak, or paddle board, PLEASE wear a life vest or PFD, and don't try to navigate features beyond your skill level. Better to play it safe than to gamble with mother nature. If you want to run a rapid, make sure you can see all the way through it! "When in doubt, stop and scout" is a great saying for river safety. 
Waterfalls (Just in Case) 
If you do come across a waterfall, be prepared. Waterfalls pose some additional hazards, the most obvious of which is a long fall. Currents around rapids and waterfalls are also often faster, so it's best not to swim upstream of a waterfall or whitewater. 
Common Sense Tips
Generally, there are some common sense (and some not-so-common sense) tips to keep your next trip to the rivers and lakes of Oregon as safe and refreshing as it should be. 
Stay connected. When going to the river, or any outdoor activity, always tell at least one person where you're going and when you expect to be back. Swimming alone in the river is a no-go. Even experienced swimmers are taking a risk going solo. If something goes wrong, it's better to have other people around, regardless of your skill. Give a close contact your emergency contact information as well. If something goes awry, people will know. It may seem overkill if you're swimming around a lot of other people in an urban river, but better safe than sorry.
Charge your device. Don't forget to charge your cellphone or other communication and safety devices. You can carry your cell in a dry bag (waterproof) on a paddleboard or kayak. 
Avoid hazards. Always check for hidden hazards, and don't jump into murky water. Submerged obstacles like logs, rocks, or other debris can do a lot of damage if you land directly on them. 
First aid. Always carry a first aid kit, and getting certified in CPR is always helpful regardless of the activity.
Be safe, have fun and enjoy Portland's fantastic summer! We'll see you on the river!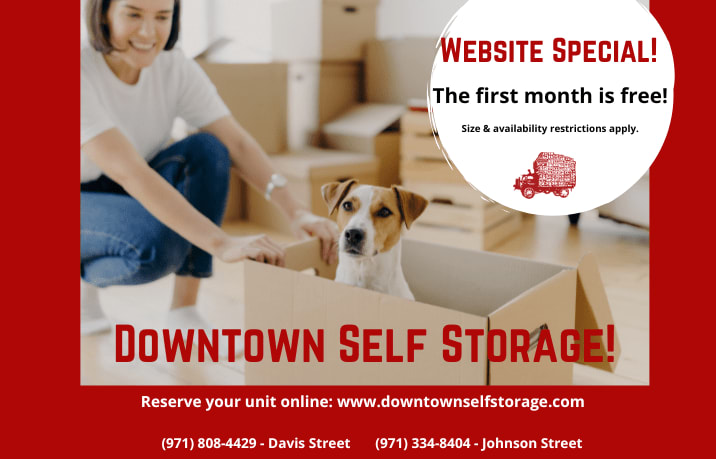 Downtown Self Storage has clean, safe, affordable units in two historic, convenient Pearl District, Portland locations. Call our self-storage professionals or check the Downtown Self Storage website and social media for our special pricing. 
We have multiple-size units at great prices and outstanding on-site self-storage professionals to help find the right solution for your storage needs. We also sell moving supplies are an authorized U-Haul rental location.
DOWNTOWN SELF STORAGE - DAVIS STREET
Website: Davis Street 
1305 NW Davis Street
Portland, OR 97209
503-388-4060
DOWNTOWN SELF-STORAGE - JOHNSON STREET
Website: Johnson Street  
1304 NW Johnson Street
Portland, OR 97209
 503-388-4061
Follow our Blog for storage tips and connect with us on social media @downtownselfstoragepdx.