Plan Ahead
Try your best not to procrastinate. Moving companies have busy schedules, and last-minute reservations can mean higher prices. Save stress and money by spending the time to search for reliable movers or coordinate with helpful friends or family and plan ahead to reserve that truck. 
Scheduling a truck is generally easier mid-week than the weekend and always try and avoid moving during rush hour. Keeping these tips in mind as you plan your move can save a lot of stress.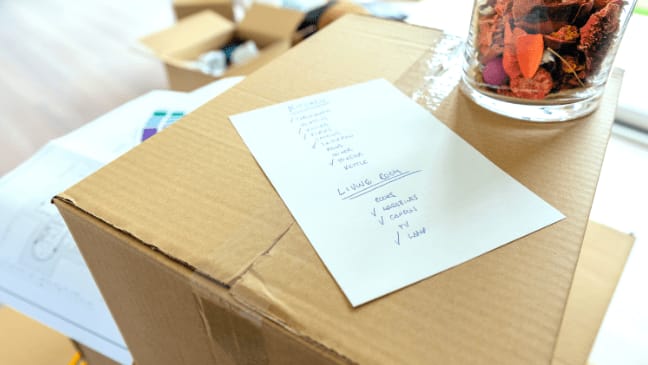 Measure Twice, Move Once 
Visualize your things in your new home. Take time to measure your furniture and develop a floor plan for what goes where. Not sure whether your unique, overly-large, purple velvet chaise lounge will fit? Think self-storage.
Don't forget to reserve the appropriate size self-storage unit ahead of time - no need to pull your hair out scheduling a storage unit when the movers are in the driveway. 
Keep Track of Which Things You Use
Planning the time to go through your stuff is also a MUST.
In the time you've set aside to go through your things, keep track of which items you use most! Do you really use the Moka pot and the French press, or can one go into storage?
Also, store items you won't need right away, like seasonal clothing and sports gear. Shoes and boots are the worst offenders, but coats, especially winter jackets, can take up a lot of space. 
See our advice for storing winter gear here:www.downtownselfstorage.com/blog/put-away-your-winter-wardrobe.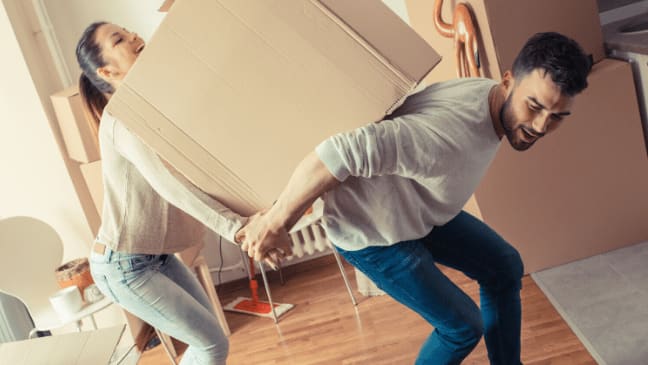 Double-Dip
Redundancy is great, but not if you're trying to save space. Of the objects that you use the most, which are the most versatile? If working with a limited area, do you really need a couch and a loveseat? 
This practice of downsizing applies to items large and small - one good cast-iron skillet can do the work of three lesser pans. A few good knives can do the job of an entire drawer full. 
Choose desks with incorporated shelves or coffee tables with storage, and if your bed frame can fit a box or two under it, all the better! 
Optimize Space
You might as well organize the stuff you keep! 
If you're attached to your drawer full of knives, get a block! Organize all those shoes in the closet on a rack! A vacuum-sealing kit is an excellent way of consolidating coats, sheets, and comforters in the warm months. A library card is an excellent idea if you're a bookworm and don't want to break your back hauling boxes. It can save you the trouble of hauling your personal collection around while keeping your apartment clean. Many books on tape and ebooks are available online through your local library, no visit is required. And no clutter! 
Store What Doesn't Fit
Whether you plan to sell, donate, or hang on to that nine-foot couch for your future living space, you'll have to store it somewhere while you downsize.
Downtown Self Storage is always happy to look after those items you use slightly less or are simply too large for the new place. We're locally owned and serving the Portland community for over 30 years. We have two convenient locations in the heart of the Pearl District. 
Check for specials online at DOWNTOWNSELFSTORAGE.COM or give our storage professionals a call. We sell moving supplies too!
DOWNTOWN SELF STORAGE - DAVIS STREET
Website: Davis Street 
1305 NW Davis Street
Portland, OR 97209
503-388-4060
DOWNTOWN SELF STORAGE - JOHNSON STREET
Website: Johnson Street  
1304 NW Johnson Street
Portland, OR 97209
 503-388-4061
Follow our Blog for storage tips and connect with us on social media @downtownselfstoragepdx