Fall is Here!
Although we just experienced unseasonably hot weather here in the City of Roses, it's already cooling off! The rainy season will be here before you know it. 
If you've got a green thumb, you already know that you have a little work to do to prepare your garden for the coming cold. And for those who relish just getting outdoors on these stunning fall days, a good putter in the yard or garden is a great choice.  
Now is the time to prep your garden for fall. And while the weather folks anticipate a drier and warmer than average winter with the onset of El Nino, that doesn't mean you should procrastinate winter preparation work if you want to keep your plants thriving for spring. A month and a half to two months before the first frost of the season is the perfect time to clear out dying annual plants, trim the perennials, and research what plants do best in the PNW winter.  
Before you begin pulling up the garden and trimming the shrubs, it's worth making a good overall diagnosis: look around your garden and see what's starting to droop if you have any pests. Fading blooms, insect damage, reduced flower production, wilting, sagging, or browning leaves, and the formation of seed pods are all signs that a trim may be in order. Always refer to reliable garden resources and research the best time to remove plants and trim shrubs and trees. The OSU Garden Extension Service website has extensive materials online. It is a fantastic resource for all gardeners ranging from the novice to the expert.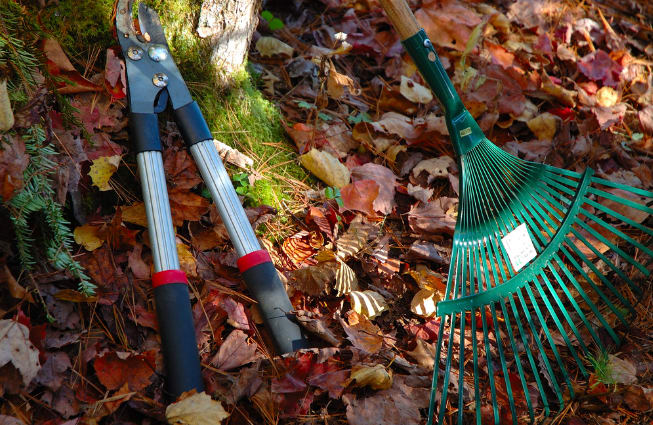 Top-to-Bottom Trimming 
Keep an eye open for dead branches, disease, or issues like root rot.
Clean, sharp pruners and shears are the best way to trim down parts of your garden that are drooping, browning, or dying. Just remember, it's essential to clean your tools with rubbing alcohol or vinegar before moving from a diseased plant to a healthy one! 
Clean Up the Leaf Beds Carefully
It's important to clear debris-dead leaves, branches, grass clippings, et cetera. But be aware that some debris provides a habitat for beneficial critters.  
If a good garden clean-up is part of your routine, then after clearing, make sure to give your garden beds a thorough watering to help the plants recover, and the soil settle. If you use mulch or compost, now is a great time to re-vamp your coverage. This can block weeds, provide nutrients for your plants through the winter, and insulate the soil from the worst of the cold. The nitrogen in compost and mulch is critical for healthy plant growth: they'll use it to shore up their root systems before winter.
Don't Forget Spring Bulbs!
Although spring blooms seem like a distant thought when you have orange, red, and gold chrysanthemums on your mind, now is the time to plant your early spring-blooming bulbs. Plant your bulbs in the ground or the patio pots for early spring color. Here's a great chart from the Farmer's Almanac about the types and times to plant those lovely spring blooms.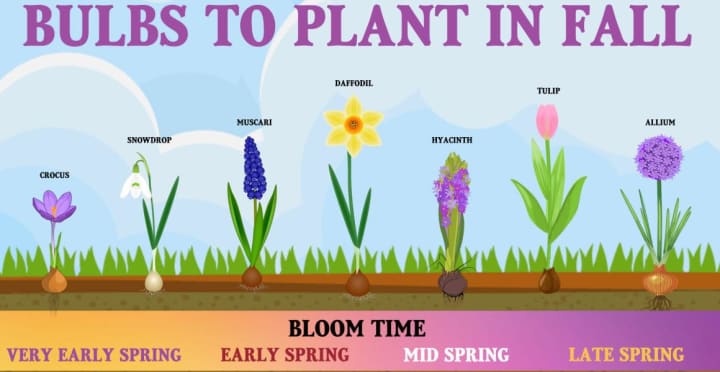 Grab your bulbs and store them for a couple weeks. A good barometer would be about 5 or 6 weeks before the first frost is anticipated, again according to the Almanac, around mid-November. 
If your ready to dig in to more great content about patio and garden winter prep, check out our blog on How to Store Your Outdoor Furniture Safely, the Perfect Apartment Garden, and as you dream about next season, Is Your Garden Ready for Planting?
So now your ready to pull on your Wellies and garden gloves but struggle with the space to put the gardening tools, bags of mulch, and bulbs - - don't despair! Downtown Self Storage is here to help. 
Downtown Self Storage has been the go-to spot for folks in the Pearl District and nearby for over thirty years! With two convenient locations and a wide range of unit sizes, we have everything you need to keep your belongings safe and secure. Our friendly staff is always ready to help you find the perfect storage solution to meet your needs.
What Size Unit Do I Rent? 
Need some inspiration and a few tips? We have quite a few tips from packing to storage unit sizes on the Downtown Self Storage Blog: A Crash Course in Storage Sizes, What Size Storage Unit Do I Need? and Pack Like Pro.
Remember to check out our handy unit size guide, and question ask our on-site self storage professionals for suggestions. 
U-Haul rentals are available if you need a truck and remember those packing supplies. 
We have a special!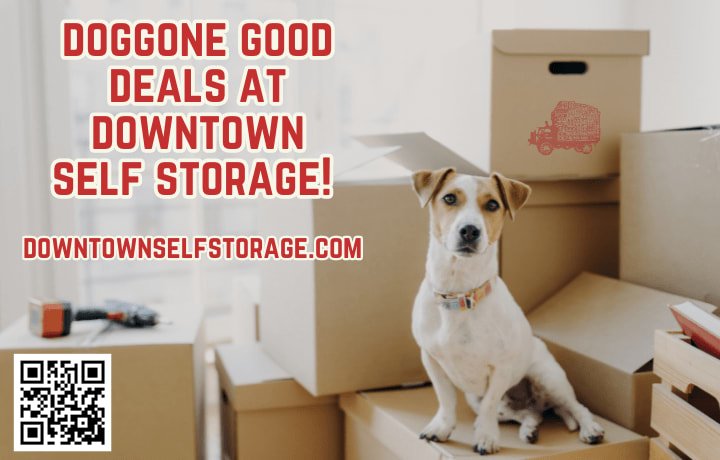 Rent a unit today and get 50% off your first three months! 
Check out our specials online: www.downtownselfstorage.com. 
Size and availability restrictions apply. 
Come see us today!
DOWNTOWN SELF STORAGE - DAVIS STREET
Website: Davis Street 
1305 NW Davis Street
Portland, OR 97209
503-388-4060
DOWNTOWN SELF STORAGE - JOHNSON STREET
Website: Johnson Street 
1304 NW Johnson Street
Portland, OR 97209
 503-388-4061
Follow our blog for storage tips, and connect with us on social media @downtownselfstoragepdx.