Oregonians are not likely to hibernate in the winter. Getting outdoors, no matter what the weather, is part of why we live here. In the PNW, the cold weather season is filled with exhilarating winter sports like skiing, snowshoeing, and snowboarding. It would be a terrible waste to not enjoy the gorgeous Oregon wilderness all year long.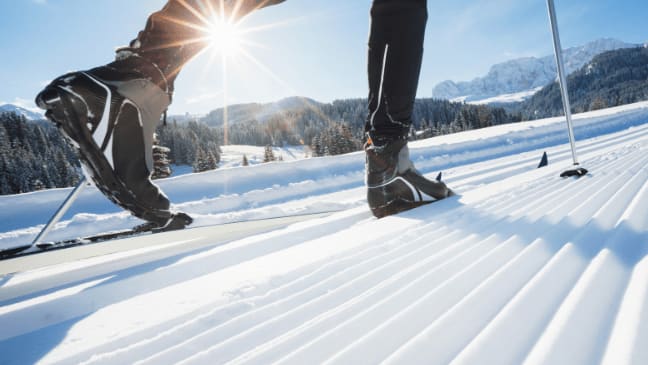 Winter sports are a lot of fun, but they tend to have a lot of associated equipment. It can be difficult to enjoy the outdoors in winter when you're concerned about the ever-growing pile of damp snow and rain gear in the entry or where you're going to put those cool new skis. Fortunately, we at Downtown Self Storage have a few tips to keep things orderly and clean indoors, so you can have time more outdoors. And, of course, we are your local self-storage solution for housing all your winter recreation trappings.
Simulate a Mud Room
Water can do a lot of damage, so it's best to try and reduce the areas in your home that get wet. If you have a mudroom, you're a step ahead: it's a great place to put your coats, boots, and snow pants without tracking muck into the rest of your living space. If you don't have a mudroom, you can replicate one by making sure to have a coat rack near your entry. Coat racks are good for more than just coats, of course. Hang up your pants and hat too! Winter can also be a terrible time for mud, and putting down a tarp before you leave is also a good idea if you have carpets or would rather not mop later. 
Dry Your Gear 
It might be tempting to just shrug off your coat into a storage bin and move on with your day, but as we've said before (and will continue to say forever) water can damage your gear! Even if it's water-repellant or resistant, water will break down clothing and equipment over time, especially if it's dirty. 
Store Outfits Together
Once everything is good and dry, it will save you a lot of time and effort if you store your cold-weather outfit all together. Bins are never a bad idea, that way, when things warm up, you can just take the whole bin to storage. If you don't have a bin, that's ok, there's still hope. 
If you have a robust coat hanger (the kind with a bar), you can hang your jacket, pants, and sweater all in one place! The real hack is storing your gloves and scarf in the pockets of your coat! If you have a duffel bag, it's a great idea to keep all your things together inside, but ONLY if they are all dry first.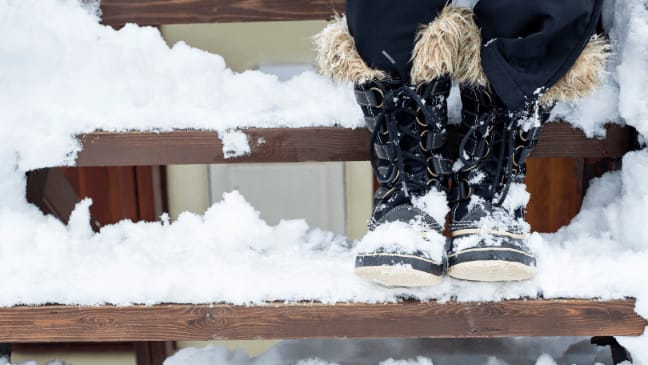 Store with Care
Outdoor gear is designed for, well, the outdoors, and can cause problems when brought inside. Things like the sharp edges on skis or your stinky wool socks can do some serious damage to your regular household items. Any potential smells from your sports equipment can transfer into nearby fabrics, and sharp edges can rip upholstery and even damage hardy wooden furniture. 
Renting a storage unit is a great way to minimize the clutter caused by your outdoor gear, regardless of the season. It's a great way to keep your things accessible, but out of the way. Just be sure to store your sports equipment near the front of your unit for easy access. 
Maintain Your Stuff 
Before anything goes into storage, do a maintenance check. A little elbow grease can go a long way toward prolonging the life of your jacket, boots, or equipment. 
Winter sports gear can be pretty complex, and if you're not sure about doing things yourself, get professional help. Better to pay a little extra than damage your snowboard. 
Get your ice skates, skis, and snowboards sharpened before storing them for a long time! You'll want to have them ready to go before you hit the slopes, and a good tune-up and sharpening at the end of the season can also help remove rust.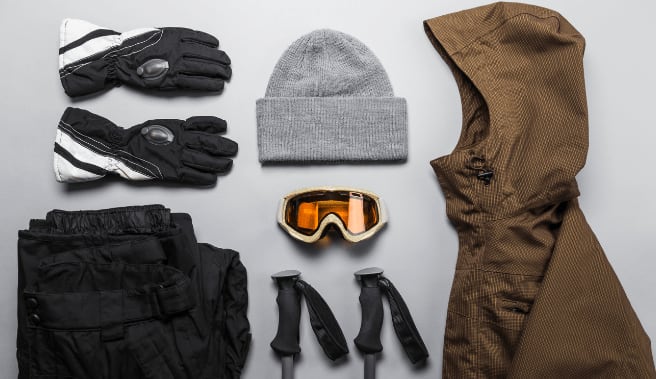 However, you can wax your skis and snowboards yourself! This will help prevent oxidization during storage. Evo.com has an excellent guide on how to wax skis, and there are some waxing irons online for under $40! If you're a ski bum, it's absolutely worth looking into waxing your skis yourself. Waxing your skis multiple times a season is recommended, and having that done professionally can get expensive fast. 
When storing boots, make sure they are absolutely dry, inside and out. Remove the liners as well. Make sure to leave laces loose to not warp the boot's shape. For more information on boots, check out our boot maintenance blog! 
When in doubt, remember to ask the experts. REI in the Pearl District is an excellent resource for all things winter recreation.
Whether it's a massive puffy coat, ice skates, snowboard, four sets of skis, or even snow tires, Downtown Self Storage always has space for your winter gear. We've happily served this community for 40 years and always have competitive specials!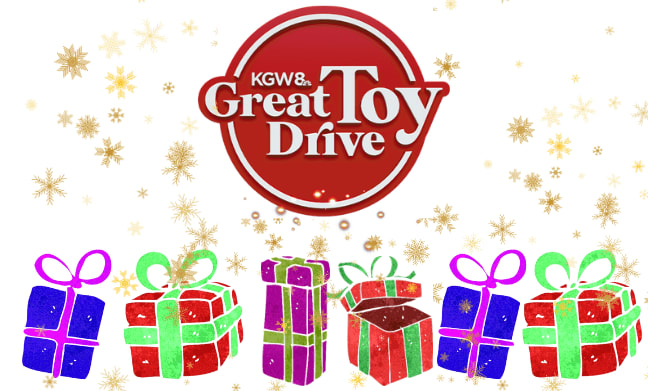 KGW TOY DRIVE
There are still two weeks left of the KGW-TV Great Toy Drive! We have toy drop-offs at both our Johnson and Davis street locations!
Come by, say hello, and make the holidays brighter for local kids! If your family is in need, or you'd like to donate online, there are options on the KGW website: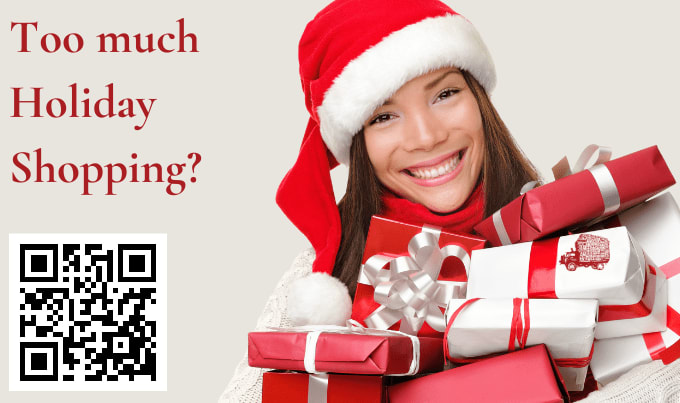 Serving the Pearl District and Portland Neighborhoods for over Thirty Years
Downtown Self Storage has two convenient Pearl District locations in the Pearl District, Portland, Oregon. We have units of various sizes available for your storage needs, and our on-site storage professionals are here to help with any questions. Need moving supplies? We have a variety of boxes and supplies available on-site.

Monthly Special! 
Rent a unit today and receive 50% off your first three months (size and availability restrictions apply). 

U-Haul for Rent
Need a truck or van? Both Downtown Self Storage facilities are certified U-Haul rental locations.
DOWNTOWN SELF STORAGE - DAVIS STREET
Website: Davis Street 
1305 NW Davis Street
Portland, OR 97209
503-388-4060
DOWNTOWN SELF STORAGE - JOHNSON STREET
Website: Johnson Street  
1304 NW Johnson Street
Portland, OR 97209
 503-388-4061
Follow our Blog for storage tips, and connect with us on social media @downtownselfstoragepdx.