The next semester is only a few weeks away! Moving into a dorm this fall? Your friends at Downtown Self Storage are here to help your move go smoothly with a few easy moving hacks.
Don't Forget Your Toolbox!
Bringing a toolbox is a must when moving. Hammers, screwdrivers, and hex keys can be really useful, and it's always better to have them with you just in case you need them.
Use a Folding Dolly 
Investing in a folding dolly can save you a lot of time and energy during the move. Some dorms have these on hand, some absolutely don't; it's better to check ahead before you buy one. That being said, a cart or dolly will make your life a hundred times easier. Plus, a folding dolly or collapsible cart is storable for use later! If buying a folding dolly or cart is not an option, check in with our Downtown Self Storage team for a dolly or cart. 
We Love Storage Bins
Storage bins are a great way to save time if you move a lot. By simply keeping some of your things in stackable plastic storage containers instead of packing and unpacking, you can just get up and go.
Tape Shut Any Drawers 
If you're transporting furniture or storage boxes, a drawer coming loose unexpectedly can be a serious pain. If you tape drawers shut, you can save on unloading and loading time by transporting the entire fixture. 
Special Storage Hack: Protect Your Makeup
Placing a cotton round inside powdered makeup to prevent it from breaking. If you do break a powder, you can fix it by mixing the pieces with a couple drops of high-percentage isopropyl alcohol, and you're back in business.
It's Going To Be HOT!
Portland is going to experience some record-breaking heat this week! If you have a move planned, take a look at our Summer Moving Tips to keep you cool during the process: https://www.downtownselfstorage.com/blog/summertime-move. And if you're hungry for more moving tips and tricks, we have a whole host of post on how to make your move easier. We listed a few links below to get you started: 
What Size Storage Unit Do I Need?
Moving? Downtown Self Storage Is Here To Help!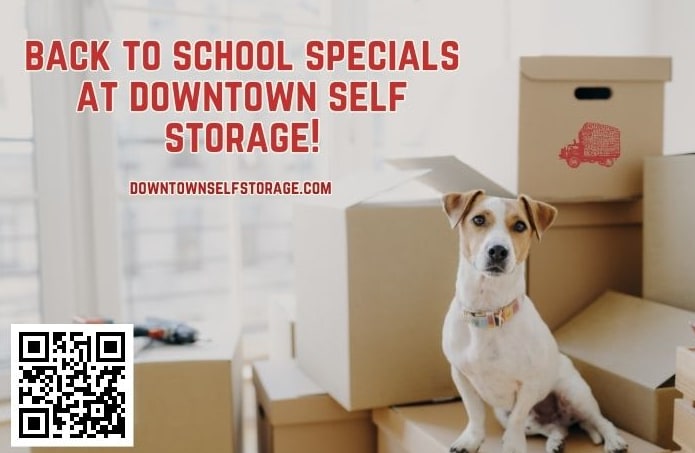 Downtown Self Storage is Here to Help!
Whether you're new to dorming or just downsizing an apartment, a safe, clean place to store your things is essential for convenience and peace of mind. 
Downtown Self Storage has been the go-to spot for folks in the Pearl District and nearby for over thirty years! With two convenient locations and a wide range of unit sizes to choose from, we've got everything you need to keep your belongings safe and secure. Our friendly staff is always ready to help you find the perfect storage solution to meet your needs. U-Haul rentals are available if you need a truck, and don't forget those packing supplies. 
We have a special!
Rent a unit today and get 50% off your first three months! Check out our specials online: www.downtownselfstorage.com. Size and availability restrictions apply.  Come see us today!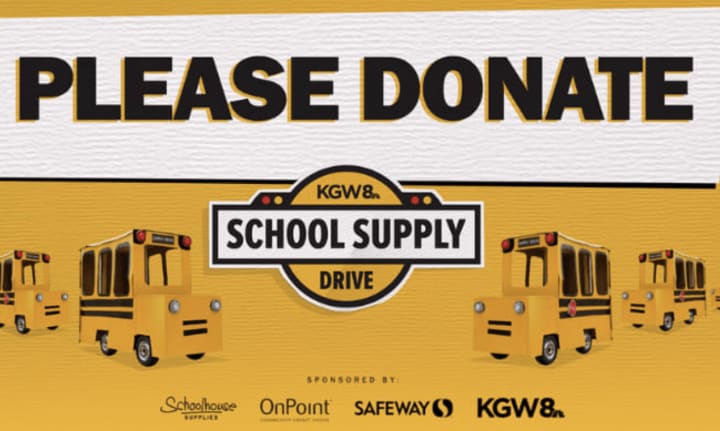 It's That Time Of The Year - The KGW Back To School Dive!
We're happy to participate in the KGW School Supply Drive! You can help send 15,000 kids back to school with the supplies they need for the year by dropping off supplies at either of our Pearl District locations! To learn more, visit our article here: www.downtownselfstorage.com/blog/kgw-back-to-school-drive.
DOWNTOWN SELF STORAGE - DAVIS STREET
Website: Davis Street 
1305 NW Davis Street
Portland, OR 97209
503-388-4060
DOWNTOWN SELF STORAGE - JOHNSON STREET
Website: Johnson Street 
1304 NW Johnson Street
Portland, OR 97209
 503-388-4061
Follow our blog for storage tips and connect with us on social media @downtownselfstoragepdx.